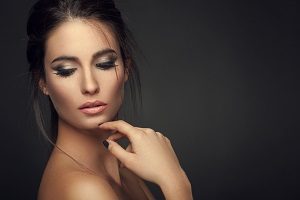 Welcome to Facial Plastic and Reconstructive Surgery.
We use the latest advances in facial plastic surgery. This allows our patients to get the results they have always wanted, as easily as possible.
We offer many different treatments to give patients what they want. Our services include surgical and non-surgical options.
After a consultation with Dr. Burke and a thorough examination, we will discuss your goals. We will talk about the different services and procedures that we offer, including information about the recovery process. We can then decide what services and/or procedures will be the best for you! We encourage all patients to ask any questions that arise at any point in the process. We want to alleviate any of your concerns.
Our patients come first at our practice. We pride ourselves on nurturing the relationships that we have with our patients, making them feel comfortable every time that they step through our doors. It is also our goal to make you feel confident about your body.
Mission Statement
We strive to provide the highest quality care.
We are dedicated to using the most modern tools, equipment, and approaches to achieve our patients' desired results.
We emphasize an approach of working with our patients in a collaborative manner.
"Trust your face to a Facial Plastic Surgeon" is a quote we live up to and earn.
Why Us?
Because we do immaculate work…
Because our attention to detail is a cornerstone of our work…
Because our work is both a passion and a commitment…
Because we care….
Because if it is worth doing, it is worth doing well…
We are really dedicated to providing the best possible outcome for everything we do.
We want you to enjoy your experience with us so that you are comfortable referring us to your friends and family.
We are open throughout the week so you can find a convenient time for an appointment. We look forward to meeting you!