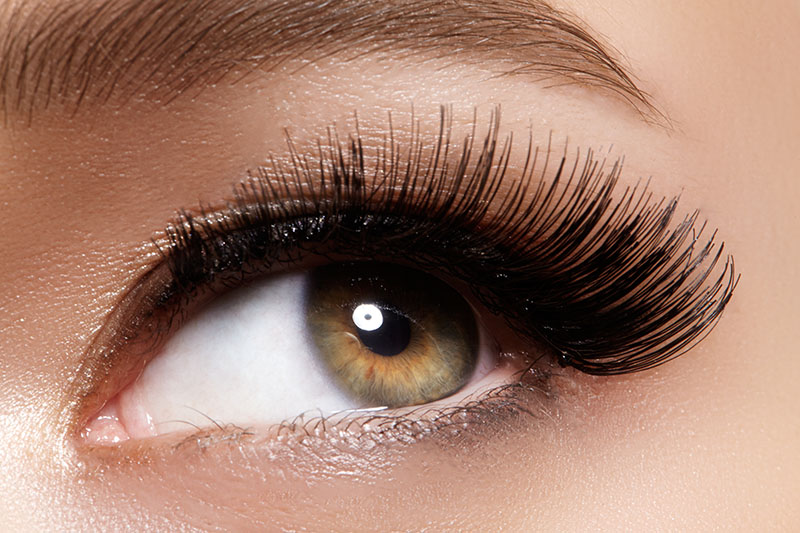 LATISSE® is the perfect solution for growing longer and more full lashes. LATISSE® is the only FDA-approved treatment that is clinically proven to work. It was created in 2001 by Allergan, a pharmaceutical professional that had sixty years of eye care experience. We are proud to provide patients with LATISSE® in all of our offices around Richmond, Virginia.
Using LATISSE® is simple. You will just apply the treatment every night to the base of your upper eyelashes. You will begin to notice a difference after four weeks and should achieve full growth in sixteen weeks.
LATISSE® is not an illusion, your lashes really will grow. They lengthen because of the active ingredient, bimatoprost. Although the exact reason for the growth is unknown, LATISSE® is said to affect the growth phase of the eyelash hair cycle. It does this by increasing the length of the phase and increasing the number of hairs in this growth phase.
If you have noticed your lashes change over the years and have lost their fullness, LATISSE® may be the answer you have been searching for. LATISSE® is the only FDA-approved product that will grow your lashes and increase the overall prominence. It's time for you to talk with the professionals at Facial Plastic and Reconstructive Surgery. We have eight offices for you to choose from around the Richmond, Virginia area. We want the process to be easy for you.
If you are interested in getting started with LATISSE®, we welcome you to a private consultation right here in our office. During your consult, we will ensure that it is healthy for you to use LATISSE® by speaking to you about your medical history. We will also show you exactly how to apply it and where to use it. We never want you to feel confused, and we are always willing to answer any questions that you have.
Our entire staff is dedicated to helping you achieve the results you have been looking for. We understand how receiving a fuller set of lashes can give you more confidence and help you to be happier with the way you look. You will feel relaxed when you enter our office because the environment is always welcoming and calming.
We want to help you reach your goals! If you have any questions regarding LATISSE®, or would like to schedule an appointment, contact us today at (804) 484-3700.