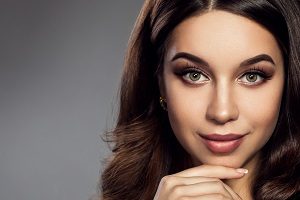 The surgeons at Facial Plastic and Reconstructive Surgery are experts at performing facial sculpting for residents in Richmond, Virginia and the surrounding areas. In contrast with facial rejuvenation, facial sculpting will address problems such as prominent ears or an excessively small chin. This procedure is able to be performed individually, or can be combined with other surgeries.
Facial sculpting, also known as facial contouring, is a way to change the contours of the face as well as make parts of your face smaller by creating more emphasis on areas that you want to show off. This will help to create harmony and balance throughout your face.
The main reason why women choose to undergo facial sculpting surgery is because they feel they want a softer, smaller, and more feminine look. The main reason why men want to receive facial sculpting is because they believe their face looks too feminine. Facial contouring can help men achieve a more masculine and chiseled look.
Facial sculpting can take place through a variety of procedures. The standard surgery is liposuction and can be combined with non-invasive procedures like injectable fillers.
If you feel as though you have lost your facial contouring due to saggy skin and wrinkles, facial sculpting may be the answer for you! A dedicated surgeon at Facial Plastic and Reconstructive Surgery will sit down with you during a private consultation and discuss your specific goals. Our surgeon will be able to recommend the best surgical options to achieve the results you are seeking. We are happy to answer any questions that you have along the way. We want you to feel confident with the way you look.
If you have any questions regarding facial sculpting, or you would like to schedule a consultation, contact us today at (804) 484-3700.