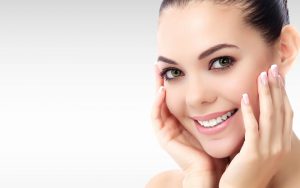 Here at Facial Plastic and Reconstructive Surgery, we are very proud to assist our patients by offering ear surgeries. We serve Richmond, VA and the surrounding areas.
Ear surgery is also known as otoplasty. This can help improve the shape, position, and proportion of your ear. It can also help correct any ear defects from birth or treat misshapen ears from accidents.
Having ear surgery will create a natural look that will bring balance and proportion to the rest of your face. This correction can have a huge effect on your overall self-esteem. If your child's ears are bothering him or her, you may want to consider plastic surgery.
We typically treat three types of patients. First, we treat patients with overly large ears. This is actually a rare condition called macrotia. Second, we treat patients with protruding ears that occur on one or both sides. Third, we assist adults who are dissatisfied with a previous ear surgery. We are able to correct this so that you are pleased with the results.
Our entire staff wants only the best for you. During your initial consultation, we will discuss if you are a good candidate for surgery and how the end results will look. If you ever have any questions at any point in the process, you are always welcome to ask questions. We want you to feel comfortable and safe during your time with us.
If you have any questions about ear surgery or would like to schedule a consultation, contact us today at (804) 484-3700.